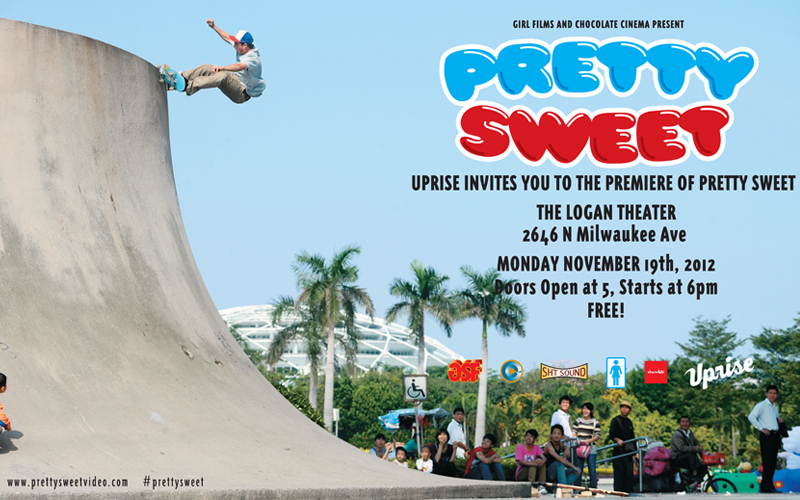 This is it folks. THE BIGGEST premiere of the year! Pretty Sweet, the Girl and Chocolate video is hitting Chicago hard like a tail bock on the sea wall this Monday!  Uprise and Logan Theater will be rolling the film at 6pm. Doors open at 5pm so I suggest getting there plenty early.  Bake and Destroy was pure gnar, but this is pure skateboard art that only Ty and Spike can bring!  If you see Mr. Fakie in the Herbivore Ripper Hoodie, don't be a stranger and get some stickers!!!
Logan Theater 2646 N Milwaukee Ave
Doors at 5pm Starts at 6.